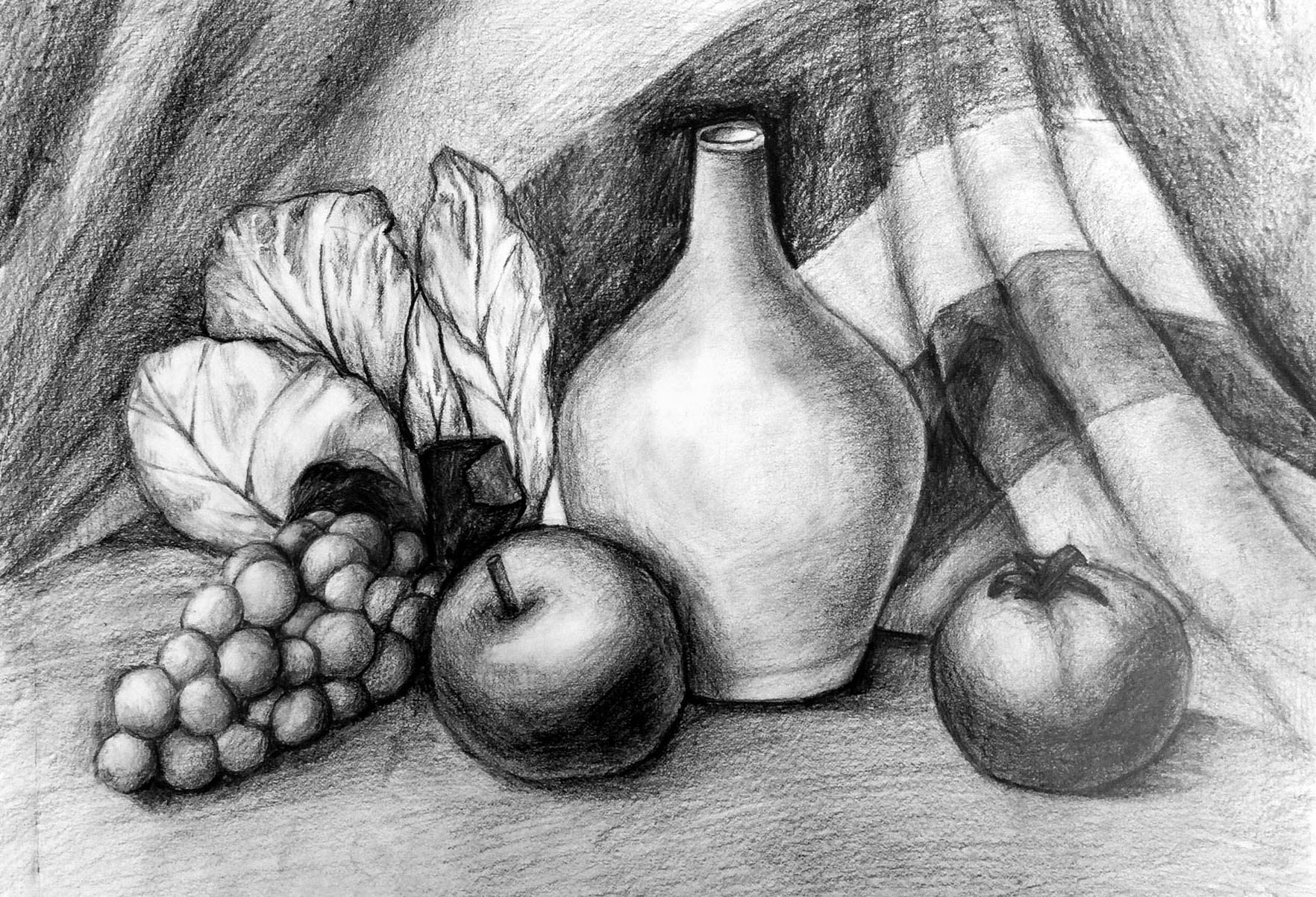 About The Courses
Drawing courses focus on building fundamental drawing skills as well as creatively self-expression. The course is developed into three levels.
Level 3: Students learn more about expressive rendering skills, composition, and other advanced concepts. Students explore more complex subjects such as figure drawing, portrait, and landscape. Another portion of this course is aimed at enhancing students' creative and expressive abilities by encouraging them to experiment different drawing skills and explore the themes.
Curriculum Example 
Concepts: Form and Composition
Skills: Observational drawing skills, shading and blending with graphite, charcoal, and color pencil
Visual Art Standards: Review and refine observational drawing skills; prepare a portfolio of original two-dimensional works of art that reflects refined craftsmanship and technical skills; use multiple approaches to begin creative endeavors.
Artists of Inspiration: Vincent van Gogh, Paul Cézanne
Topics and Projects
Media (Subject to change)
Assignments
Week 1
Still life Drawing: Fruits, vegetables, and containers
Graphite and Charcoal
Fruits contour study
Week 2
Ceramics shading study
Week 3
Composition study
Week 4
Still life Drawing: Glass study
Graphite and Charcoal
Glass shading study
Week 5
Glass and composition
Week 6
Still life Drawing: Metal study

Drawing as a metaphor

Graphite, Color Pencil,

Or Charcoal

Metal shading study
Week 7
Metal reflection study
Week 8
"Remember when you were young"