About The Courses
2022 In-Person Summer Camp Schedule
Happy Valley Art School proudly announces our unique summer camps that combine art, crafts, literature, STEM, and Chinese culture.  This summer, we will add many fun and new activities to our summer program. Each week, students will have life drawing camps depending on the theme of the week. Respecting and stimulating the individual creativity of each student is at the heart of their teaching philosophy. Happy Valley Art School takes a student-centered approach, with a focus on design principles and the process of problem-solving, rather than on copying the subjects. In the classroom, instructors consult individually with each student as they work independently and collaboratively. They help students to develop their own big ideas, collect references, brainstorm the relevant concepts, and explore how the concepts are conveyed through visual elements.
Advanced portfolio students can choose any camp that is for 8+. We will divide students into different age groups and instruct individually. Our summer class ratio is 8 students maximum for one class. Please register as soon as possible to ensure your spot!
Happy Valley Art School的夏令营不仅仅局限于画画,而是结合了艺术,手工制作,创意写作,STEM和中国文化在不同的课程设计中。夏令营每周都会根据课程内容带学生们进行写生和技法训练。学校教育理念的核心在于尊重和激发学生的创新意识,采用了以学生为主的教学方式,帮助学生学习和理解艺术元素和设计原则,并着重培养学生解决问题的能力,而不是去简单的拷贝或者画得相似就好。在课堂中,老师会引导学生找到他们感兴趣的主题,学习如何收集和分析参考图片和资料,进行头脑风暴找到解决问题的各种方法,并且探索如何用视觉的元素来表达他们的概念。王颖骅(Sarah Wang)老师创建了Happy Valley Art School,王老师在美国获得艺术教育的博士学位,研究方向为创意艺术教学法研究以及设计思维在艺术教育中的应用。以下是Happy Valley Art School今年的夏令营项目,我们会针对年龄分班,提供适合学生程度、激发他们兴趣的教学。
作品集学生和大孩子可以选择任何8岁以上的夏令营,我们会按照年龄对学生进行分组,老师会对学生单独辅导。夏令营会继续延续我们的小班制,一个班最多8个学生,所以老师可以针对学生需求进行单独辅导。
Schedule
 
Date
Morning (9am-12pm)
Afternoon (1pm-4pm)
Age
Week 1
6/6-6/10
Personalized Still Life
5+
Academic Still life 
Academic Still life
8+
Week 2
6/13-6/17
Impressionist Flower
5+
Stylized Flower Drawing & Painting
Stylized Flower Drawing & Painting
8+
Week 3
6/20-6/24
Pet Animal Portrait Painting
5+
Realistic Animal Study
Realistic Animal Study
8+
Week 4
6/27-7/1
Personalized Landscape
5+
Week 5
7/4-7/8
No Camp
Week 6
7/11-7/15
Beginner's Self Portrait 
5+
Portrait Drawing Fundamentals
Portrait Drawing Fundamentals
8+
Week 7
7/18-7/22
Mythical Figure Drawing
5+
Figure Drawing & Character Design
Figure Drawing & Character Design
8+
Week 8
7/25-7/29
Clay Sculpture & Character Design
5+
Digital Painting & Illustration Design
Digital Painting & Illustration Design
8+
Week 9
8/1-8/5
Paper Mache Diorama 
5+
Digital Painting & 3D Modeling
Digital Painting & 3D Modeling
10+
Week 10
8/8-8/12
Printmaking 
5+
A Typical Day of Camp
| | |
| --- | --- |
| 8:50-9:00 | Drop Off |
| 9:00-10:15 | Camp Time |
| 10:15-10:30 | Snack Break |
| 10:30-12:00 | Camp Time |
| 12:00-13:00 | Lunch Break/Game Time |
| 13:00-14:15 | Camp Time |
| 14:15-14:30 | Snack Break |
| 14:30-16:00 | Camp Time |
*We have classes after 4 pm, please contact school info@happyvalleyartschool.com if you need extended care between 4 pm-6 pm.
Half-Day Camp (9 am-12 pm, 1 pm-4 pm): $250/week (Early Bird); $260/week (After 5/30)
Full Day Camp (9 am-4 pm): $500/week (Early Bird); $520/week (After 5/30)
Lunch (Optional): $40/week
Early Bird Discount: qualified for the early bird if you PAY before 5/15
Multi-week Discount: 1st-week Full tuition; 2nd+ week $10 off Half day camp; 2nd+ week $20 off Full day camp
Sibling Discount: $20 off one child
Referring Discount: $20 off both the referrer and referee, Referring discount only applies if the referred person pays for the camp 
*If you need to cancel the camp, please notify us 1 week ahead to get a full refund (5% process fee required). If you have attended two days or less before you cancel the camp, you can only get a half refund. If you have attended three days or more before you cancel the camp, no refund.
*You will receive our invoice from your email once you register online. It may take several days for us to process and send the invoice. You can pay the invoice through your email. Find your spam if you do not see our email.
Drawing, Painting, Mix Media, and Portfolio (素描,绘画,混合媒材等纯艺术夏令营)
This camp is designed to provide instruction in the fundamental approach, techniques, and concepts of drawing and painting. Students will investigate various ideas and considerations regarding art in both historical and contemporary terms. Campers will be divided by age and level. Little students will focus more on observation and creative exploration. Larger students will be taught using still life, nature, and photo references as a means of investigating art elements and principles. Students will bring home a portfolio of all the works they created during the camp. High schoolers are welcome to take the camp to prepare a portfolio for AP Studio Art and college application. Each week we have a different focus on the media and contents. It is recommended that students attend multiple weeks to master a variety of media, art concepts, and skills. 
学生将进一步学习探索各种画材来表达和进行创作!学生将按照年龄分班,小一点的孩子将更多地去探索各种不同的表现手法和艺术风格,并按主题进行创作。大一点的孩子将进行静物和人物的写生学习,高中的孩子可以利用这个夏令营来准备他们的AP和大学申请作品集!每周都会讲解不同的媒材和主题,我们建议学生可以注册多个星期来学习不同的媒材和绘画技法。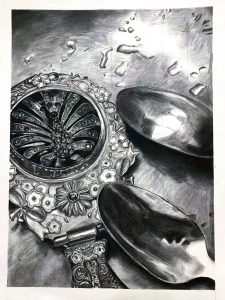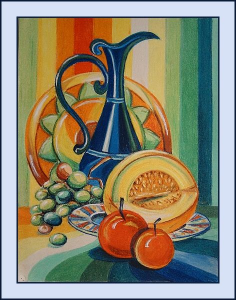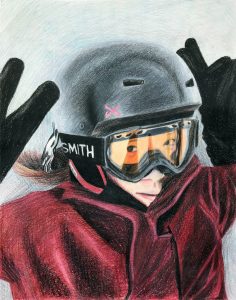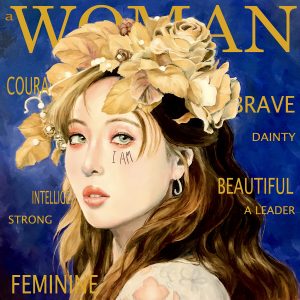 Personalized Still Life
Students will learn the classic way of drawing on toned paper like the masters Degas, Michaelangelo, Da Vinci used while using their own life and objects as their subject. Students will bring to class 5 objects that are special to them such as toys, sports, or musical equipment. They will learn how to set a balanced still life and draw from observation which helps grow their attention span. Students will use chalk pastel to bring their drawing to life, and will be on display at the end of the week for parents and friends!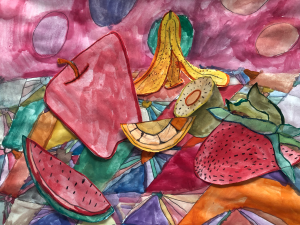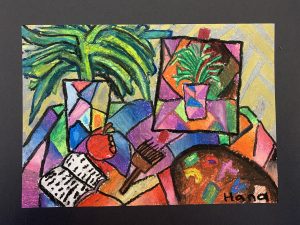 Beginner's Self Portrait
This camp will introduce students to making their own self-portrait! Students will explore art elements of space, shape, color, texture, and value in different mediums such as pencil, paint, and collage! This class will not only improve their observational drawing skills but their empathy skills as they think about the commonalities between themselves and those around them.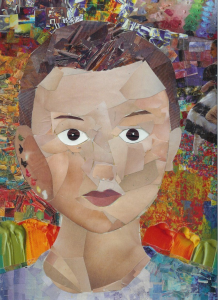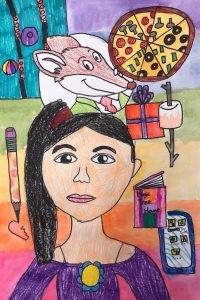 Flower Camp
Master artists such as Monet, Klimt, Ranson, and Lichtenstein will be introduced in this camp to inspire the students' own flower-themed artwork. Students will learn different techniques such as pointillism, impressionism, and contour drawing and choose their favorite to use for their big project of the week. Color theory basics will be covered to learn how to emphasize their flower works using art elements balance and rhythm. Students will add clay to their canvas to create a raised effect to give their artworks a special texture.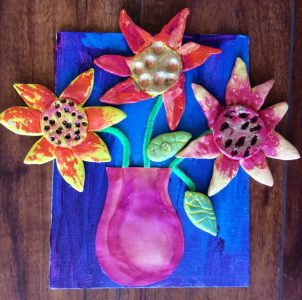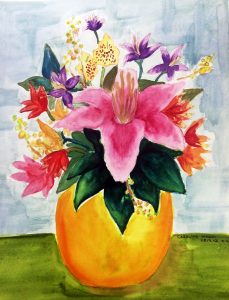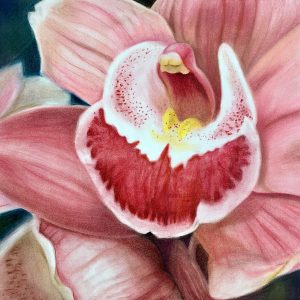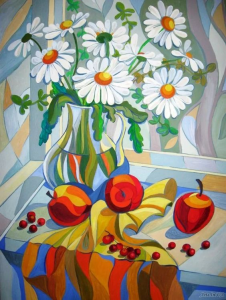 Personalized Landscape
Students bring their past vacation photos to turn their memories into beautiful landscape paintings. They will take inspiration from masters such as Van Gogh, Cezanne, and Monet on how to compose and stylize their artwork. Line, color, and balance are key elements in this camp.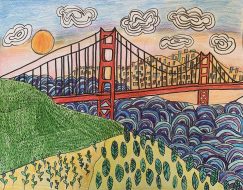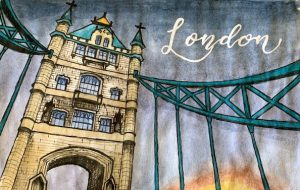 Figure Drawing
Students will focus on the anatomy, proportions, and movement needed to make interesting human-figure artworks In addition to figure development, students learn about costume design, gestures, and facial expressions. Students will explore visual storytelling techniques, including story development, page composition, perspective, and color theory. These skills will be displayed at the end of the week's showcase!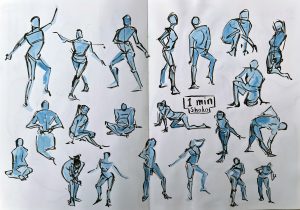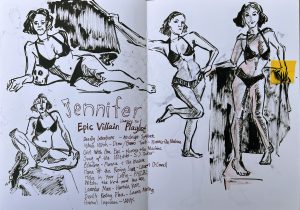 Mythical Creatures
Students will learn about different myths from ancient Greece, China, and Europe to gain inspiration for their creature artwork. Since many of these creatures have fascinating features such as scales, fur, and rock, students will enjoy making their artwork textures through collage, ragdoll building, and traditional painting methods.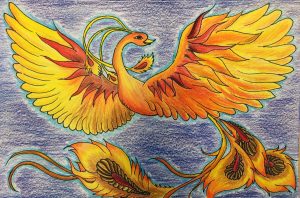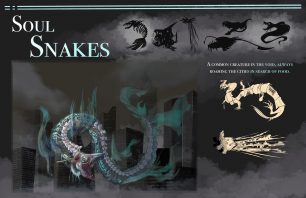 Pet Animal Portrait Painting
Students will bring in a photo of their pet to create a portrait painting. No pet? No problem! Choose your favorite animal to focus on instead! Students will work on observational skills as well as connecting emotions to their painting with the use of subjects and color theory. Art elements such as shape, texture, color, and form will be highlighted in this furry-fun camp.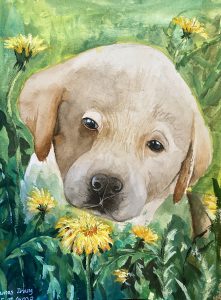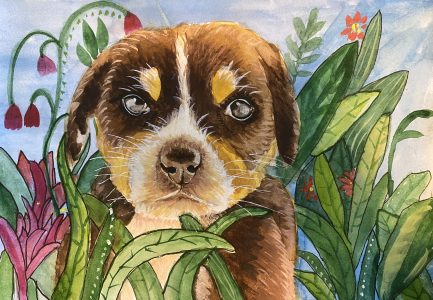 Digital Painting & Illustration Design
Students combine their basic art element skills with their love of technology in the exciting camp. Students will learn how to: Draw shapes and forms using digital software; Apply value, space, and texture; Develop patterns, repetition, and variety; Practice movement, rhythm, proportion, and more. This class uses and builds upon their 2d visual art skills that involve problem-solving, courageous creativity, and time management. Character design will be thoroughly conceived through anatomy, clothing, hair, and facial/body expression design. Students will explore a range of drawing styles such as realism, abstract, technical, and graphic. Students will learn how to create more interesting and meaningful compositions by taking risks, editing, and peer/self-critiques. The software we may use is iPad, Apple pencil, and Procreate, students need to bring their own device to the class.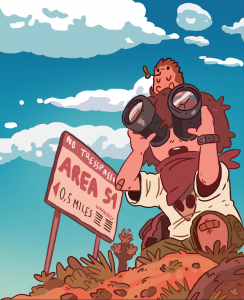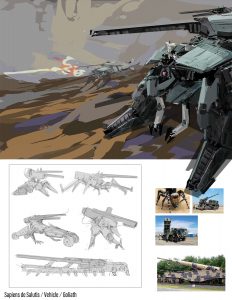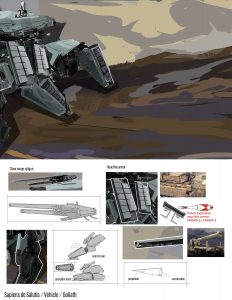 Digital Painting & 3D Modeling
Students will learn to build 3D models on the computer. Students will learn the most important concepts for creating within a digital 3D environment, including navigating the XYZ Axes, the importance of low-poly designs, combining and modifying simple shapes to create complex designs and more. Students will learn to sketch their design, study their design with clay and paper prototypes and then actually build their design into 3D models in 3D Software. Students will use iPad with Procreate and Nomad Sculpt. Students need to bring their own devices to the class.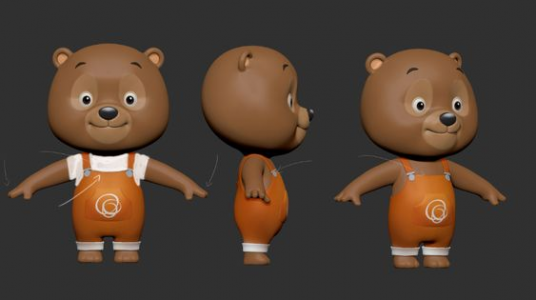 Animal Camps
Animal camps emphasize developing an understanding of the anatomy of wildlife and domestic animals. Students will learn to construct quadruped skeletons as well as render fur and reptilian skin. Learning to draw animals is a vital step in creating populated landscapes as well as building a foundation that strengthens believability when developing creature designs in the future.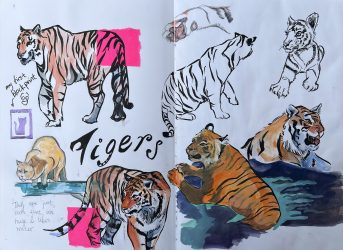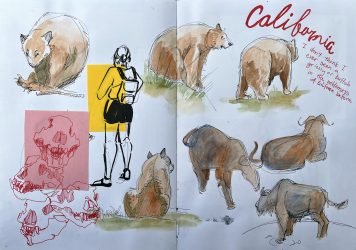 Character Design & Clay
Bring your favorite characters from stories to life! Students will learn how to transform their chosen characters into simple shapes for 2d artwork and use their character drawing as a guide to sculpt a 3d clay model. This camp helps develop and improve their motor control, hand-eye coordination, and math skills? That's right! Math skills such as understanding: Volumes (3 dimensions): cylinder, sphere, cube, etc., and irregular forms, Shapes (2 dimensions), Constancy of quantity, Addition, Subtraction, Space, and Perspective. Working with clay also strengthens their ability to understand that their actions have lasting consequences in the world in a safe way. In this camp, students will utilize basic hand-building techniques such as coil, pinch, slab, and how to attach pieces of clay to another in a structurally sound way. Students will display their painted and glazed sculptures at the end of the week.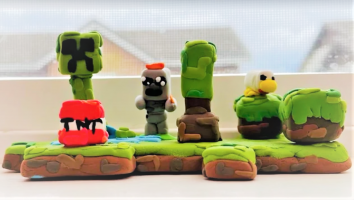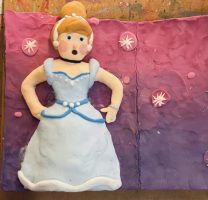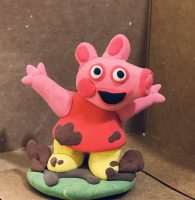 Paper Mache Diorama
Campers will learn how to use paper mache to create an ecosystem of their chosen subject. They will learn and think about what their habitat would need to keep their person, creature, or animal alive and thriving. Students will form their structures from paper and tape, and use a mixture of glue, water, and newspaper to create their forms. They will paint and use paper materials to create their dioramas.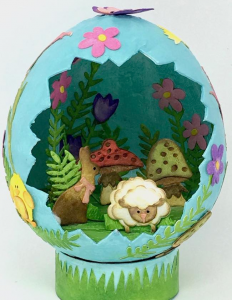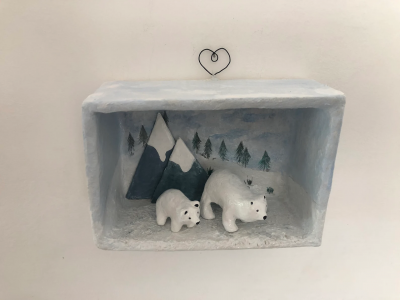 Print Making
Students choose a subject and make a nice drawing to produce a master plate from which multiple images can be made. Students enjoy the process of carving into foam and rubber materials and being able to "stamp" their images in many unique color combinations. Students will make a small and large size master plate as well as the prints to hang and enjoy on the final day of class.