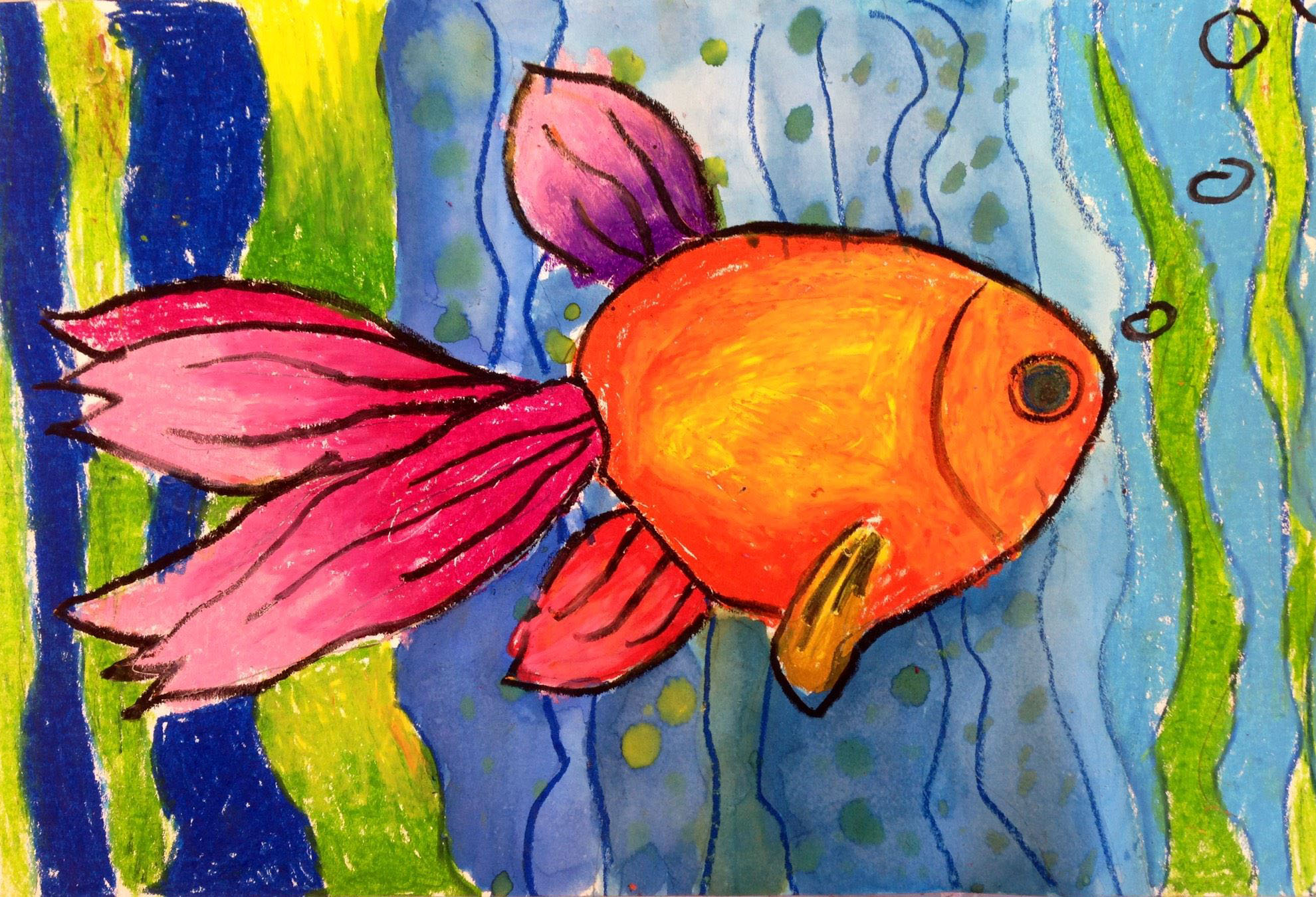 About The Courses
Students learn the basic art elements and terminology used in the world of fine art making through a fun and interactive way.
Level 2 is 1.5-hour class that enhances students' creative thinking, observation ability, and problem solving skills. Students learn more about art forms, art materials, and art concepts such as form, color, lines, shapes, etc. They also learn about basics of "Ideation Process" that is the grass root of creative thinking. This course will build a solid foundation for the intermediate and advanced art programs.
Curriculum Example 
Concepts: Color and value
Skills: Observational drawing skills, shading and blending with pastel, watercolor basic technique
Visual Art Standards: Demonstrate beginning skill in the use of art media, such as oil pastels, watercolors, and tempera; create a painting or drawing, using warm or cool colors expressively; explain how artists use their work to share experiences or communicate ideas.
Artists of Inspiration: Henry Matisse, Wayne Thiebaud, Pablo Picasso
Topics and Projects
Media (Subject to change)
Assignments
Week 1
Goldfish Inspired by Henry Matisse
Oil pastel, watercolor
Flower sketch
Week 2
Tribute to Matisse
Week 3

Majestic Gold Fish

Oil pastel, watercolor

Fish sketch
Week 4
Fish oil pastel drawing
Week 5

My Dessert Triptychs Inspired by Wayne Thiebaud

Soft pastel, ink pen

Dessert sketch
Week 6
My favorite food sketch
Week 7
Warm/Cool Portrait Inspired by Picasso

Oil pastel, ink pen, watercolor

My portrait sketch
Week 8
Daddy/Mommy sketch