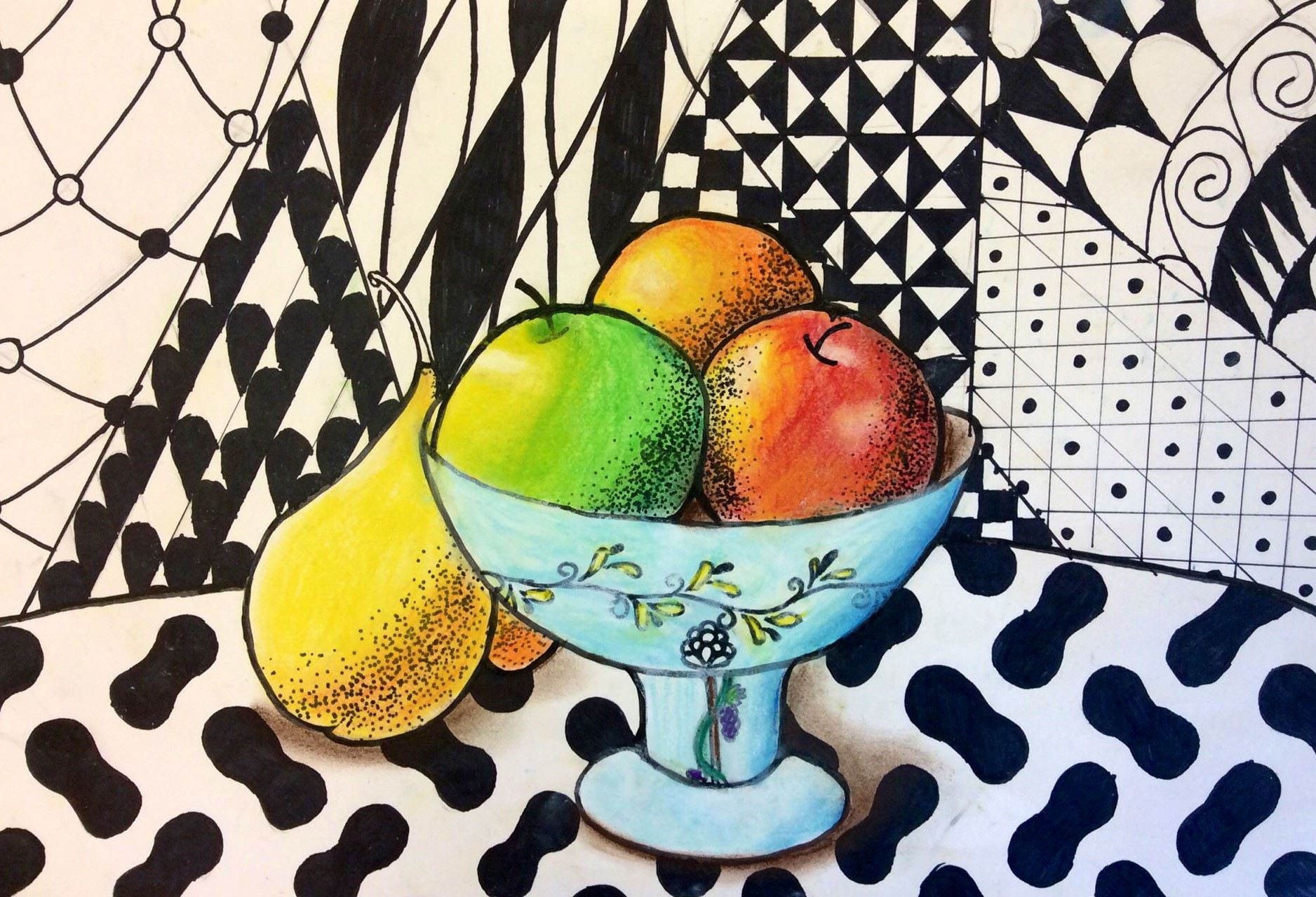 About The Courses
Drawing courses focus on building fundamental drawing skills as well as creatively self-expression. The course is developed into three levels.
Level 2: This course is aimed at further developing the skills students learned in Level 1. Students not only hone their skills drawing with line and value, but also explore local value concepts, perspectives, and ideas for creating the illusion of depth.
Curriculum Example 
Concepts: Form and Composition
Skills: Observational drawing skills, shading and blending with pastel, graphite, charcoal, and color pencil
Visual Art Standards: Use various observational drawing skills to depict a variety of subject matter; create a drawing, using varying tints, shades, and intensities; create increasingly complex original works of art reflecting personal choices and increased technical skill; select specific media and processes to express moods, feelings, themes, or ideas.
Artists of Inspiration: Vincent van Gogh, Andy Warhol
Topics and Projects
Media (Subject to change)
Assignments
Week 1
Still life composition study with a viewfinder
Pencil, ink pen
Drawing a combination of fruits
Week 2
Still life group sketch
Week 3

Soda can triptych

Pencil, ink pen, color pencil

Found objects sketch
Week 4
Corner of my table
Week 5
Textured bottles composition
Pencil, ink pen
Bottle study
Week 6
Texture experiment
Week 7
Multiple views of an object
Pencil, charcoal
Found objects sketch
Week 8
Multiple views of an object sketch